090308 Korea Broadcasting Awards: Big Bang won the Newcomer Award

First time ever! I saw Bong wearing a turtle neck hahaha, I was laughing when I saw that but he make it look good, I'm not a turtle neck fan whatsoever, but… if Bong's wearing it. then… you know hahaha. During a comedy sketch, the gag man came down and drag Dae upstage and do the taxi car move with them, haha, Dae was being absolutely adorable!! He is such a dork, love him so much!! ahh~ I need to know what the guy with the… umm.. short say about Bong, they were cracking up like crazy so I must know haha the boys got the best table in the house. niceee!!
And also, Big Bang won the Newcomer Award, YB said upon receiving the award, "We debuted for 2 years, and it is until now we got the newcomer award. Thank you so much and we will continue to make music enjoyable for all."
thanks sookyeong.wordpress.com
I still don't get it, newcomer award? But they debut for 2 years already.
The performance was awsome as always, Tabi was the only one wearing a suit… I can't ask for anything better… well.. actually I really wanna see all of them wearing suit and perform this song, that will be like fangirl heaven. dont you think so?
More videos and pictures under the cut 🙂
090308 Korea Broadcasting Award: Big Big winning Newcomer Award
090308 Korea Broadcasting Award: DaeSung during Comedy Sketch
Pictures from the Broadcasting Award: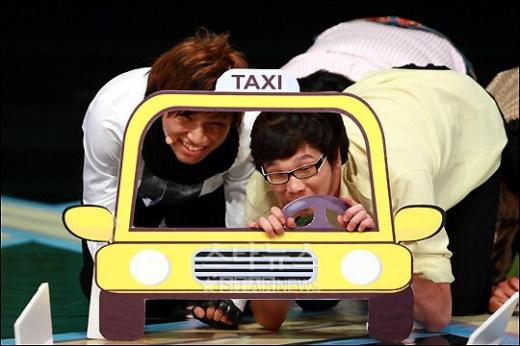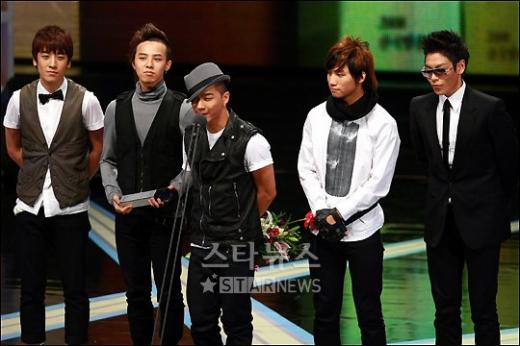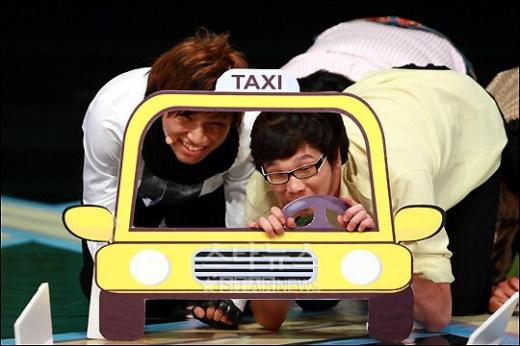 credit: as tagged | 큰엄마님.BigRoom@VIPZ