12.30.08 KBS Music Festival Discussion | Updated News!
UPDATE DOWNLOADS:
DOWNLOAD: Sunset Glow Performance with Lee Moon Sae
12.30.08 KBS Music Festival
Haru Haru Orchestra performance
505 MB
Download
Thanks to 아련알섬님
Big Bang FILA Digital Single: Stylish
12.29.08 SBS Gayo Daejun
SeungRi & DaeSung's Music Drama
Big Bang's SHOCKING Stage
After yesterday, everyone request to do another discussion post, since yesterday was just too fun (I told you haha). So this is the discussion post for KBS Music Festival.
This is what Big Bang's special performance for the night: (thanks to gypsy_sonata)
1. Big Bang and Lee MoonSae will perform 'Sunset Glow' together
2. DaeSung will be in a performance of the musical "Mama Mia" with other artists
3. Big Bang will also do a 51 member orchestra version of Haru Haru.
Info about SeungRi's "Strong Baby" MV
In other news, just want to let you know, SeungRi's "Strong Baby" MV is scheduled to be release on January 1st, with a cameo appeance by GDragon. The concept of this music video is "One Night Stand" that includes
1. a kiss scene
2. a bed scene
3. and ABS….
and also, YG release a statement saying that there might be plan for TOP's solo next year.

More Info about KBS Music Festival lineup under the cut
Sunset Glow performance with Lee Moon Sae

thanks to S님
Big Bang's Haru Haru Orchestra performance

thanks to S님
Big Bang during Opening

thanks to S님
Updated with rehearsal pics for KBS Music Festival
Big Bang will be in the opening. They will be the 5th team alongside the Wonder Girls.
Opening Show teams:
1) Rain & KBS dancers
2) Kim Jong Gook, Baek Jiyoung, Son Dambi, MC Mong, Jewelry
3) Kim Gunmo, Brown Eyed Girls, SG Wannabe
4) Hyun Chul, Song Daegwan, Tae Jinah, Seol Woondo, Hyun Suk, KangJin, Park Sangchul, Park Hyunbin
5) Big Bang and Wonder Girls
Big Bang's performance of Haru Haru will end the first part of the show.
During the second part, Daesung will be in Special Stage 4: Mamma Mia. He will participate, alongside other singers, in the songs Mamma Mia, Dancing Queen and Waterloo.
The Lee Moonse special stage will end the second part of the show. It will be a six songs performance total with Big Bang being the last one.
Special Stage 5: Lee Moonse
1) Kim Gunmo
2) Kim Jong Gook & Baek Jiyoung
3) SG Wannabe
4) Lee Moonse
5) Park Jongah (Jewelry) & Wonder Girls
6) Big Bang
Thanks to gypsy_sonata
Rehearsal for KBS Music Festival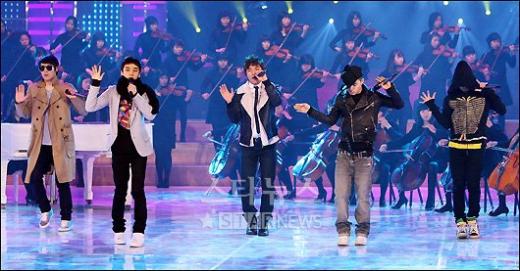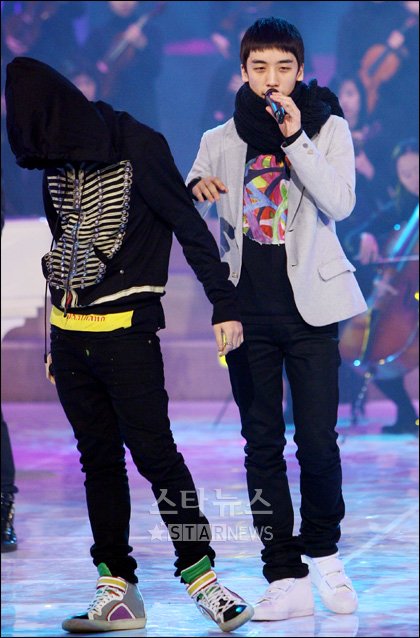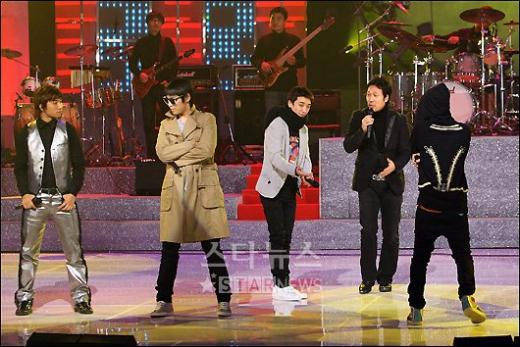 Thanks to star.mk.co.kr | mydaily | Net to News | Hankyung | Starnews | YonHap News | 건의사항