Big Bang wins Best Singer Award for Korea PD Awards | Downloads Updates
OH. NO. HE. DIDN'T
SeungRi won't be include in the 'Hite' Beer CF (at least he wasn't there during the filming) I think because he's barely 20 years old in Korea, so only the 4 hyungs will be the firefighter wearing blue saving lives haha. And……it looks like Bong… who always make fun of Tabi's old…. wiggly hair… is doing it himself now… AI YAI YAI…

Thanks 지디갤 D'켐님(맨위 한장), 탑갤 +이엔+님(아래 두장)
And it looks like Bong's "I-don't-wanna-waste-my-lefover-mohican-gel" hair is staying.  I have 3 words for this hair. OH SO SHINY.

Translated by SooKyeong.

Big Bang was in Seoul YangCheonGoo Broadcasting association cenrtre on 6th March for the 21st Korea PD Awards. And they have won the Singer Awards.
Leader GDragon said after the ceremony, "We have been all along promoting as singers with other seniors and juniors, of all positions this is one really nervous position to be in. As a singers, we also venture out into other areas, we will continue to work hard as Big Bang no matter what we will be doing. We would like to thank the company, our families and our fans."
The awards ceremony will be aired on OBS channel on 7th March at 8.15pm.
SeungRi Strong Baby Sketch

Thanks to S님
This is really touching, i can't help but tear up like an idiot, his dream finally came true, 2 months of hard work, he did it…. he really did.
I coudln't be more proud of him.
LOL at his NGs and random clip at the end. Is he imitating Goo Jun Pyo? keke he was acting arrogrant and 'Paradise' is playing in the back. keke
Baby as Goo Jun Pyo FTW!
Downloads Update:
Best Singer Award for Korea PD Awards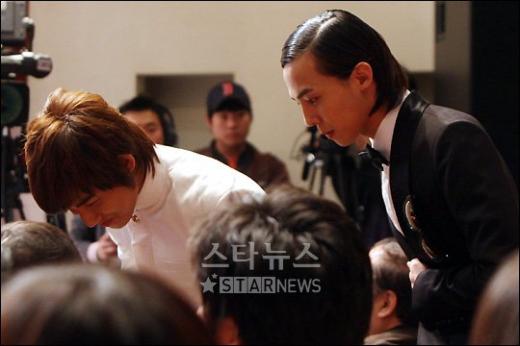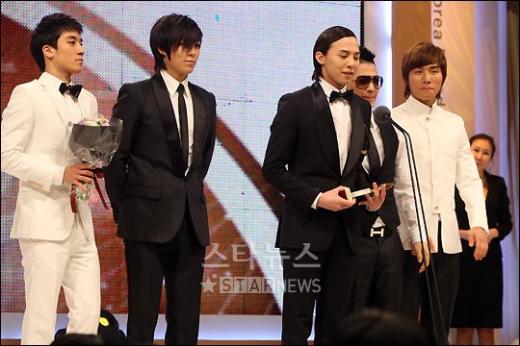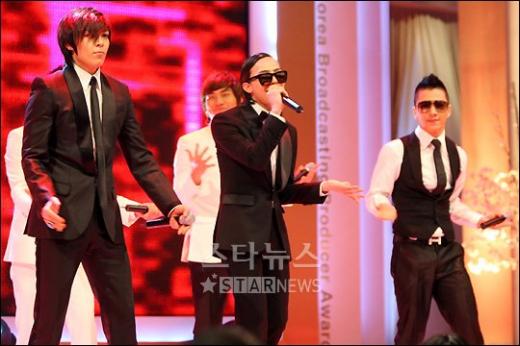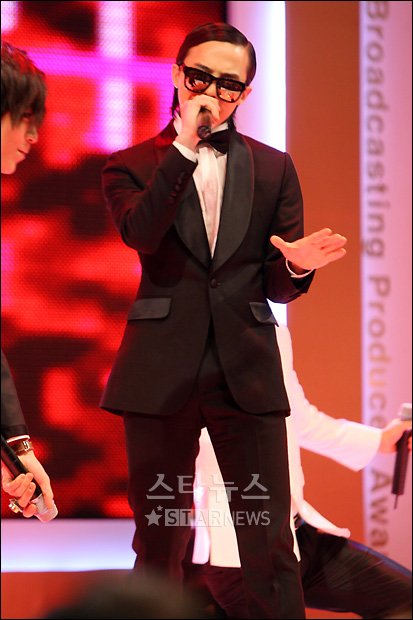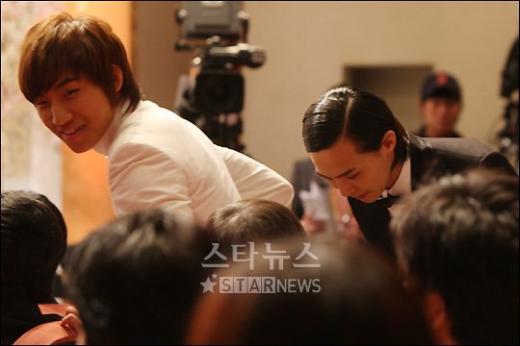 Thanks to SSTV | Hangkyung | Newsen | 딸기봄
<