BANGS Socks!! | Pic Spam
thought i'd share something cute with you all :]
i told you we wouldn't be gone gone haha.
these can be ordered off the YGeshop i believe.
the shop's open to foreigners, as momo pointed out a while ago. you have to register, etc. but it'll be hard to navigate since much of it is in korean, even though there is int'l sign-up.
you need to upload a photo id, & you can't use MAC computers. (PC's only)

thanks to 진탑 @bbvipz
AREN'T THEY JUST ADORABLE?! is till have yb socks which i hang up on my wall & never wear.
how can you put them on ur feet? it's just not right haha.
i rarely spam pix, but when i find a batch, i usually pick the best/funniest ones out of the bunch. here's what i've collected for y'all haha.
contents: japanese singles, hite candids
under the cut ——————>

~melly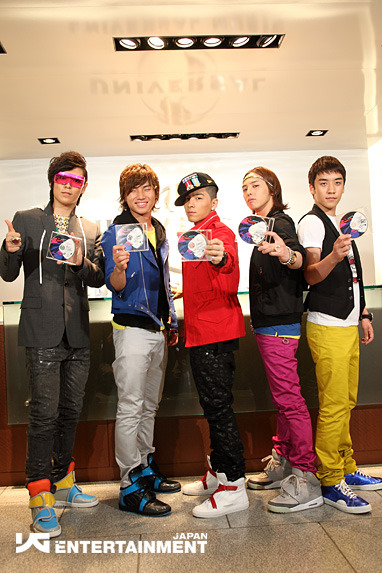 babe's rocking them yeezy's. i'm so jealous.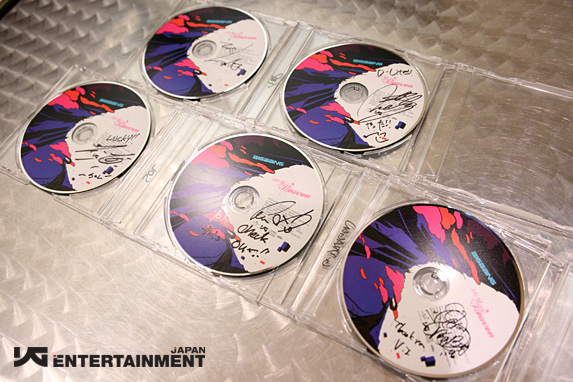 autographed singles!!!
GD: check this out!!!
YB: lucky!
SR: thank you
DAE: weird happy face
TOP: TOP (lol)

I really really really really like TOP's hair lol.
i mean, after watching I AM SAM & seeing that LIES crop, which i totally miss cuz it was so hot on him… this whirly do makes me envy his fabulous hair lol

there's too much going on in this pic.
TOP has his arms around 2 girls. watta pimp. THE GIRL ON THE RIGHT GOT GUTS. i give her props. >_<
JIYONG is surrounded by girls. he's always been a pimp. (-_-)
DAE has his arm on a dude. i'm not even gonna say anything HAHA
& YB is up on the fire truck, shy as always. typical. SIGH. that girl up there w/ him is smart